Moh Lum Concert (Contemporary Isan Show)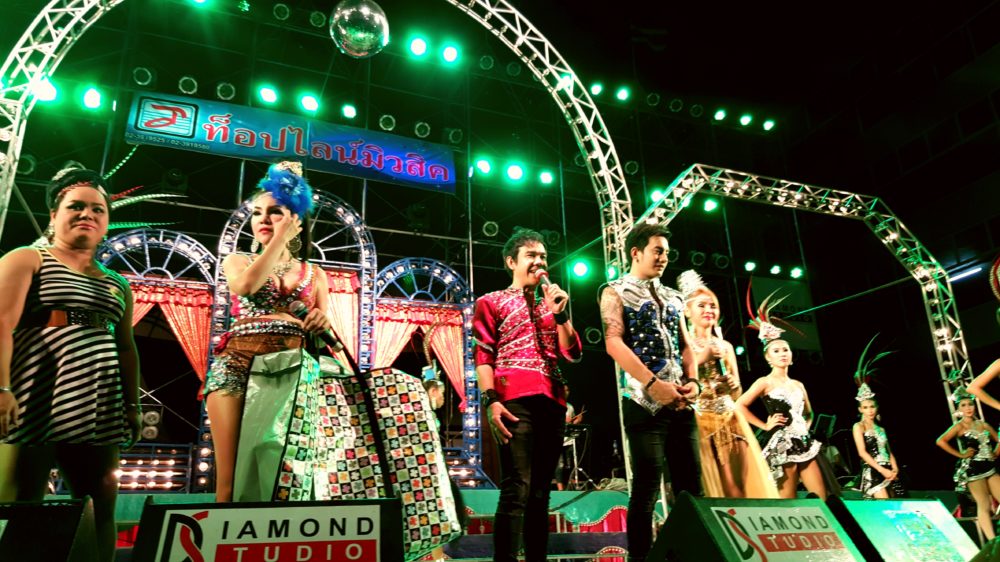 Let's start to check out a weekend to see Isan show (northeast of Thailand show). Not easy to see this concert in Bangkok. Only Issan people whom know schedule Isan show can take you see concert. You will see traditional dance with beautiful costume.
20:30 : Meet up at our meeting point
– Hotel lobby (in Bangkok area)
– BTS Station (On Nut)
21:15 : See Mohlum concert (Isan show) entertainment featuring music, song, traditional dance and learn traditional culture of Isan. Take photos with beautiful costume . Tickets include for this trip.
01:00 : Concert finish 1:00 AM. You can back anytime. Just let me know.
Trip detail
Transportation : Private car
Duration            : 4. 30 hours
Max Travelers   : 10 persons
What are include and exclude?
– Meals and alcohol are excluded.
– Transportation fares are included.
– Admission fees are included.